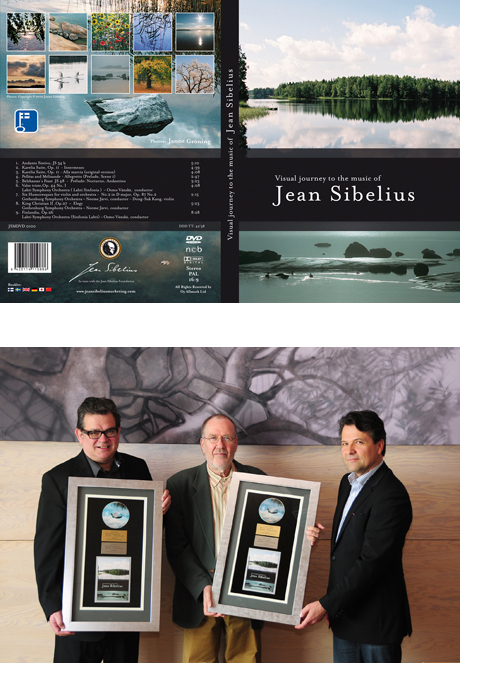 Jean Sibelius DVD
Visual journey to the music of Jean Sibelius
Price: 20 €
A music DVD pictured with my nature pictures from the archipelago of Finland. There are more than 400 pictures from all the seasons in the archipelago, changing with the tempo of the music.
Playtime is 42 minutes.
Included is also a booklet telling a story about the life and music of Jean Sibelius.
You may order Jean Sibelius DVD by sending your name, address and phone number by email to me. I will send all products by post including the bill, so you do not need to pay online. A postage fee will be added on the total.
DVD includes the following music
1. Andante Festivo
2. Karelia Suite - Intermezzo
3. Karelia Suite - Alla Marcia
4. Pelleas and Melisande - Allegretto
5. Belshazzar's Feast - Nocturno, Andantino
6. Valse Triste Lahti
Symphony Orchestra - Osmo Vänskä, conductor
7. Six Humoresques for violin and orchestra
8. King Christian
Gothenburg Symphony Orchestra - Neeme Järvi, conductor
9. Finlandia Lahti
Symphony Orchestra - Osmo Vänskä, conductor
Gold and Platinum Record in 2011!